---
Designs Ink and Designs Ink Publishing have many of their originals available as a line of fine art notecards by Chris Paschke.
Though any of the art in these galleries may be printed as special order cards we are offering our most popular designs as individual cards and sets. Images include Asian calligraphy, sumi-e painting, and collage using Asian inspired themes. Cards are printed on assorted fine art papers custom designed for each series. Currently there are three basic formats available in the 4"x5" A2 sized notecard/envelope or the slightly larger 4"x 6" A6 sized notecard/envelope. Both sizes retail at $3.95 each, four card set for $13.95, six card set for $19.95, and eight card set is $24.95. There are additional discounts when purchased as a set.
Card selections may be viewed by clicking these gallery links.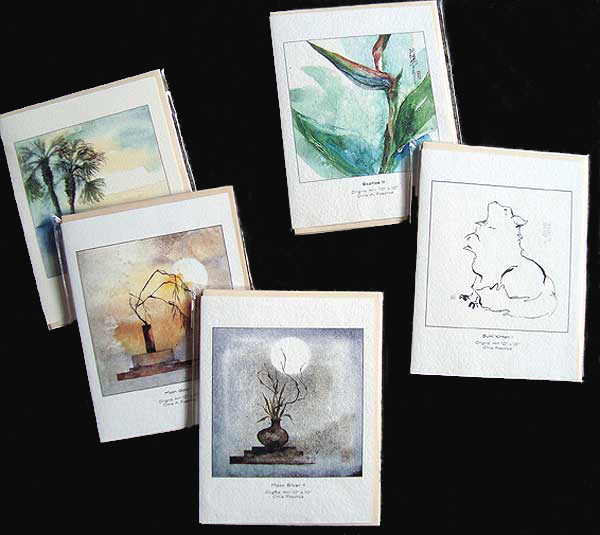 All cards are custom printed and will generally be shipped within 48-72 hours of your order. Sales tax of 7.25% is applicable if shipped in California, and shipping charges will be added. All notecards are also available wholesale for resale opportunities. Call Chris at 661-821.2188 or email info@designsinkart.com
Click on any image to view front and back of sample card and all images offered in the collection.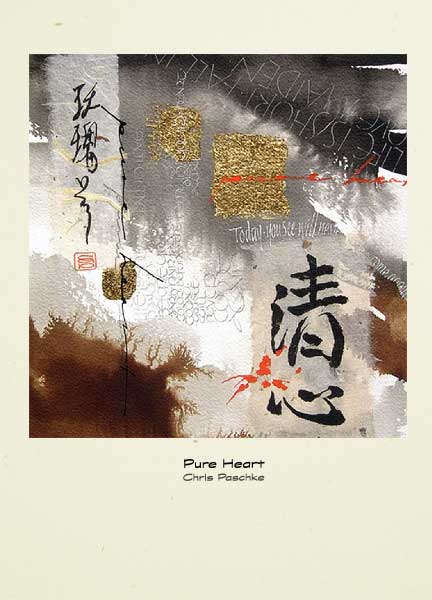 Calligraphy
A collection of fine art calligraphy featuring abstract contemporary Asian influenced washes of color, collage and lettering.
This slightly larger A6 card better shows the small lettering details of the art.
Quotations are written on the back of each card.
Cards are 4 1/2" x 6 1/4"
Blank inside
Speckled A6 envelope
$3.95 each
4 Cards $13.95
6 Cards $19.95
8 Cards $24.95
Cards may be mixed within same series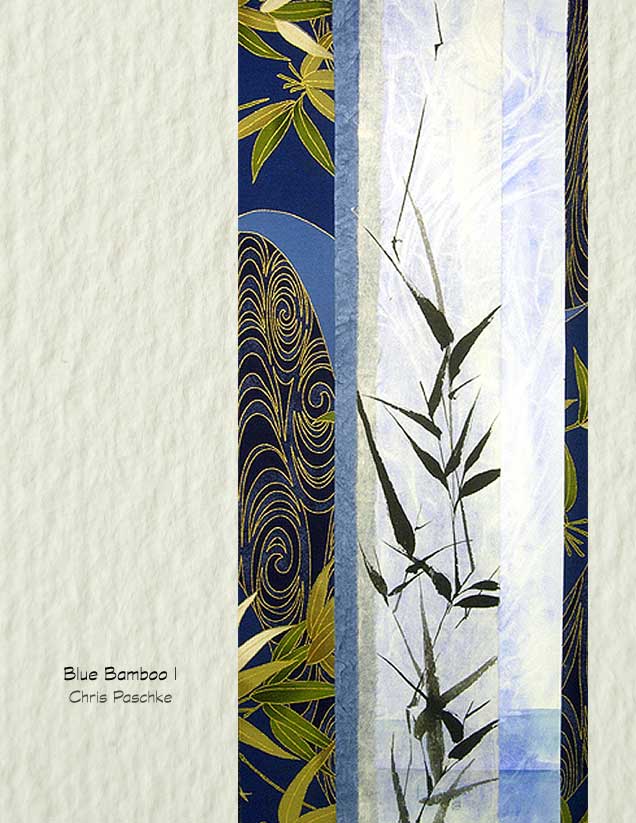 Panel
A collection of fine art panel-style cards featuring Asian influenced elongated vertical images of contemporary scrolls sumi-e paintings, calligraphy and collage.
Images bleed off both the top and bottom of the card.
Cards are 4 1/4" x 5 1/2",
Blank inside
Speckled A2 envelope
$3.95 each
4 Cards $13.95
6 Cards $19.95
8 Cards $24.95
Cards may be mixed within same series
Rectangle
A collection of elongated fine art cards featuring original art in a rectangular format.
Gesso textures, ink washes and abstractions honoring the human figure are featured in this earthy, warm brown collection.
Cards are 4 1/4" x 5 1/2"
Blank inside
Speckled A2 envelope
$3.95 each
4 Cards $13.95
6 Cards $19.95
8 Cards $24.95
Cards may be mixed within same series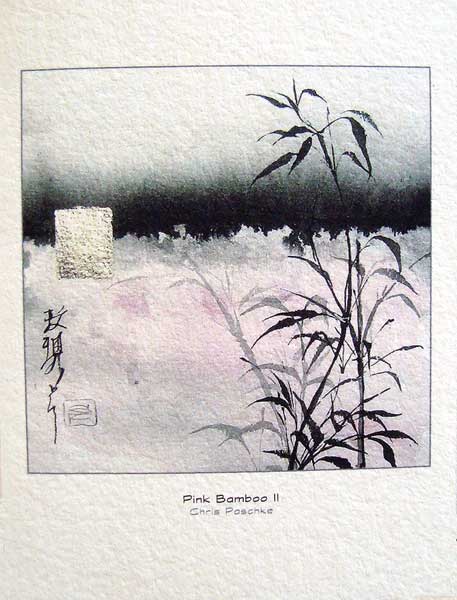 Square
A collection of fine art cards in an assortment of popular images.
The individual subjects showcase textural contemporary images of animals, flowers, and landscapes using Chinese watercolors, Nussbaumbieze Swiss walnut and Asian black inks.
Cards are 4 1/4" x 5 1/2"
Blank inside
Speckled A2 envelope
$3.95 each
4 Cards $13.95
6 Cards $19.95
8 Cards $24.95
Cards may be mixed within same series
Elongated
Cards are 4" x 9"
Blank inside
Decorative rice paper #10 envelope
$4.95 each
4 Cards $17.95
6 Cards $24.95
For additional information on custom designs, purchasing, or resale,
email Chris Paschke at info@designsinkart.com